September 1st 2016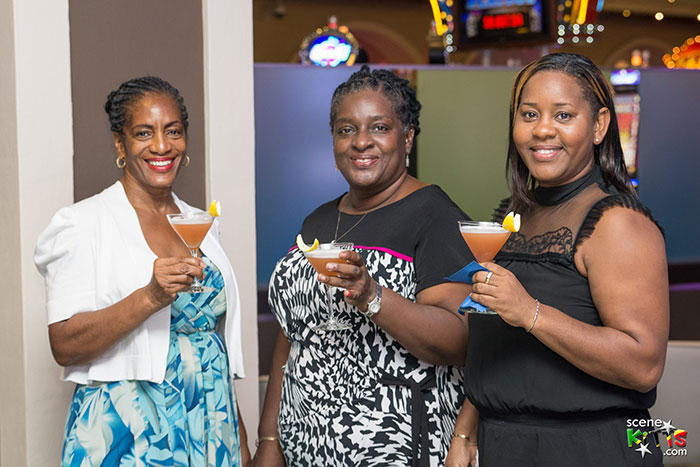 Linda Hadi-Williams, Margaret Stevens and Shannizua James
Basseterre, St. Kitts – Plans are well underway for the 7th Annual Family Run and Walk hosted by the St Kitts Marriott Resort and the Royal Beach Casino and the Royal St Kitts Golf Course on Saturday, 1 October 2016. Ugo Gagliardi, President of the Royal Beach Casino and chair of the Family Fun Run Organizing Committee hosted the Lifting Spirits Fun Run Cocktail Reception on Thursday, 1 September 2016 in recognition of the Platinum and Gold event contributors at the Ultra Sky Lounge at the Royal Beach Casino. "The St Kitts Marriott Resort and the Royal Beach Casino are proud to have been associated with this event since its foundation in 2010. The event not only brings financial and moral support to the Children's Home, but also unites the St Kitts community for a day of health and celebration. We urge everyone to support and participate in this worthy cause," said Mr. Gagliardi.
Since 2010, the Organizing Committee has hosted an annual Family 2K Walk/5K Run as the largest fundraiser for the St. Christopher Children's Home (NGO). Last year, the Fun Run raised more than $200,000 EC as a result of the generous support of our sponsors and over 1,000 participants. "In particular our platinum sponsors in 2015 were Royal St Kitts Hotel, Christophe Harbour, International Investments Ltd, Porta Immigration and International Software Services and Digicel and we are ecstatic that these companies again are partnering with us for 2016," stated Ms. Hadi- Williams. "This year is a challenge for local businesses and we are encouraged that our past platinum sponsors have kindly committed to supporting this event along with CIBC First Caribbean, Sol, Windsor University and Peninsula Associates in particular Ron Fish, Scott Jaynes, Nicholas Brisbane and Steve Jaynes who are among our first confirmed Gold level sponsors" quoted Ms. Hadi-Williams 'but we recognize we have a long way to go before we meet our target of EC$200,000 for 2016. We hope that this cocktail event will provide us with further confirmed sponsorship ahead of the event on October 1st". Dozens of other local and international businesses add to the success of the Fun Run by contributing the venue, food, entertainment, and awesome raffle prizes which have included airline tickets, hotel accommodations and Segway tours. "We are always so grateful for this vital support which has provided 90% of the running costs of the Home for the last 5 years, with the balance coming from Government stipends which we receive from the local business and community at large, in this one major fund raiser for the Children's Home" Margaret Stevens, Administrator quoted "and we appreciate that 2016 has been a challenging year for all so the financial support we are being shown by our sponsors this year towards our desperately needed financial costs is truly heartfelt. Last year the funds raised helped us meet our day to day operating expenses as well as providing the children with extra curricular activities, school supplies, general maintenance and upgrades to the property and new laundry facilities which were desperately needed. This year our main project is to upgrade the out of date kitchen facilities, which are not equipped to provide nutritious meals for up to thirty children and are termite damaged."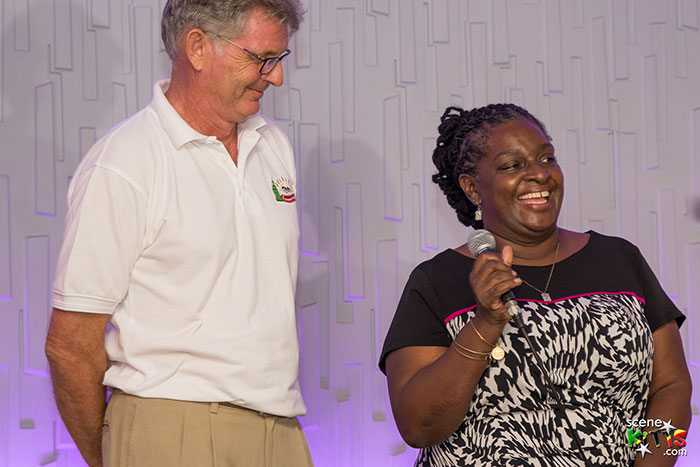 Sebastian Mottram and Margaret Stevens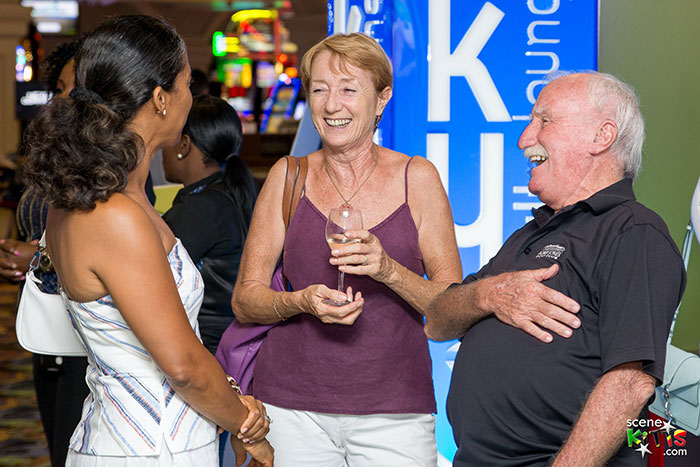 Peter Allcorn and Renee Petrillo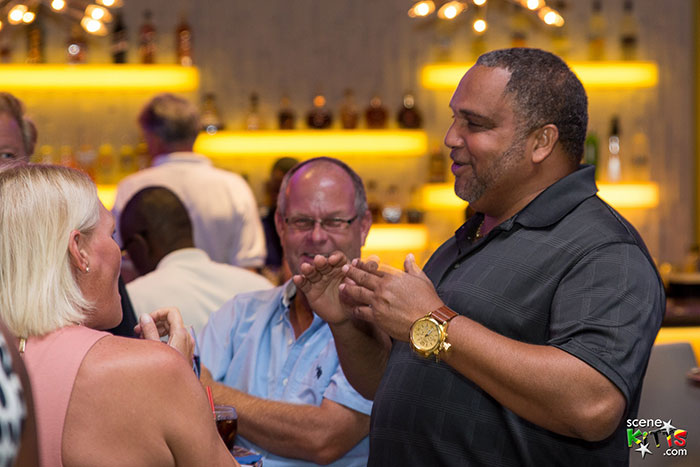 Greg Gilpin-Payne, President International Investment Marriott Residences
For additional information on the Family Walk/Run or the Home in general and ways you can help please visit our Facebook page www.facebook.com/childrenshomekn or website www.stchristopherchildrenshome.org/ or contact Ms. Stevens on 465 4007.