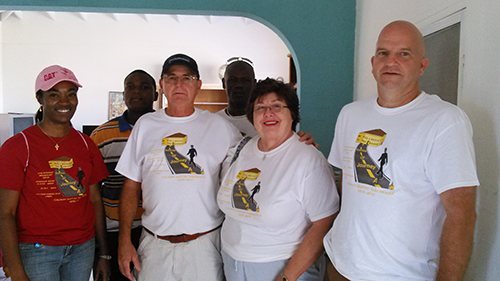 Howard and Janie Giles visiting St. Kitts from Inman, South Carolina (in the southern part of the United States) stopped by the St. Christopher Children's Home this week. They made a cash donation of $100 USD. Their motivation behind the gift was to contribute to a charitable organization that helped children in St. Kitts. At the suggestion of Mr. David Caines they choose the Children's Home.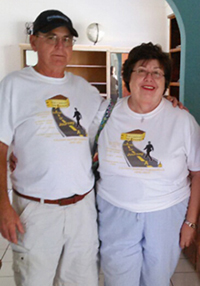 Mr. and Mrs. Giles were traveling with Mr. Caines who is the grand-nephew of Myrtle Caines-Bailey. Mrs. Caines-Bailey was among the first group of children to live at the Children's Home. Mrs. Caines-Bailey lived at the home from the age of 3 years until she was married at age 18 and recently hosted her 60th birthday party at the Home.
Also traveling with Mr. & Mrs. Giles were Desire McKay, Bryon Matthew, and Kevin Price.