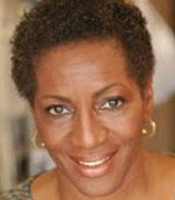 Born in Syracuse, New York and raised in Washington, DC I attended the University of the District of Columbia where I majored in English Literature and Journalism.
I have worked at Georgetown University as office manager in the Institutional Development Department, and at Morgan State University in Baltimore, Maryland as Director of Institutional Development. I then returned to Washington, DC with a position at the Women's Fund of Washington as Development Officer and later worked with Reverend Jessie Jackson managing his Washington, DC Rainbow Coalition office.
I relocated to New York City where much of my work was administrative in nature allowing me to devote time to working on human rights issues and volunteering. Throughout my adult life I have been politically active and I still work actively with a human rights NGO.
I have a passion for human rights and the rights of women and children. I have volunteered countless hours mentoring children in the Washington, DC and New York public school systems.
In 2012 I relocated to St. Kitts, married and am able to focus my passion of mentoring and guiding children.